BUSHS EASY DECISION 98
(IMP USA)
Herdbook No. US17649083
This sire was chosen as a complete outcross to our program and because he offered a good combination of data that very few bulls could match. I was particularly impressed by his birth to 400-day weight figures as now he is showing this in his progeny. At +116 for 400-day weight, this is impressive, his progeny show it early and then don't continue into huge harder doing cattle. I don't agree with his fat figures, they do not reflect the type of cattle he breeds, with positive calving ease and extra weight early in life. Overall he finishes out with two very acceptable indexes, with the top 1% for SRI and AP indexes.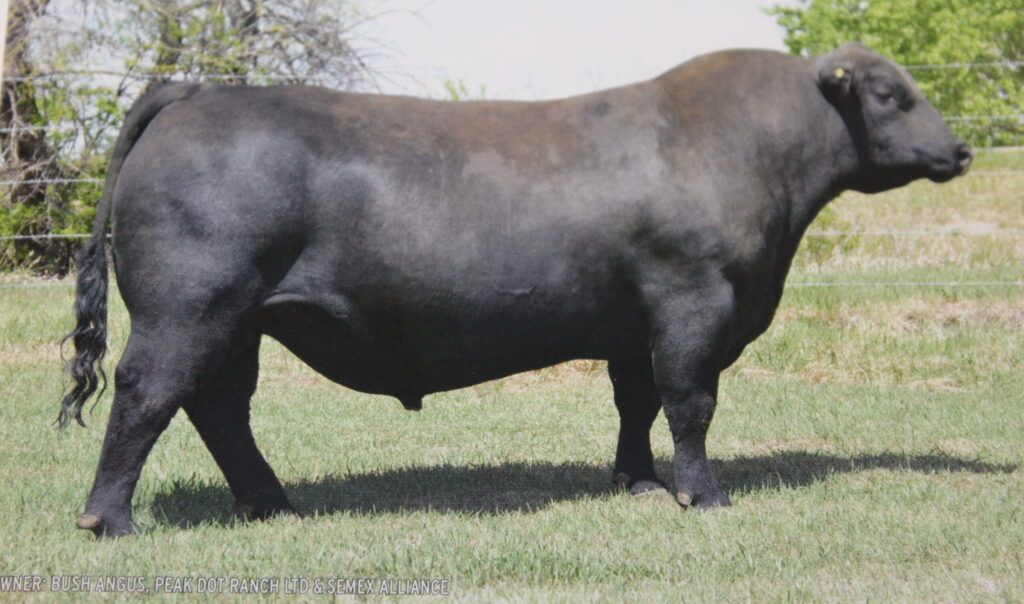 LD CAPITALIST 316
(IMP USA)
Herdbook No. US17666102
As soon as I saw the data on this bull I knew we had to use him in our program here at Merchiston. He offers a low birth weight option with carcass and maternal traits that we all need, so it is no surprise that he has been used extensively everywhere in the Angus world. His calving ease data will offset some of the higher-end data the bigger stronger cattle are now showing. He has been used extensively on larger framed to moderate framed cattle with two sons having been used to mate heifers as yearlings.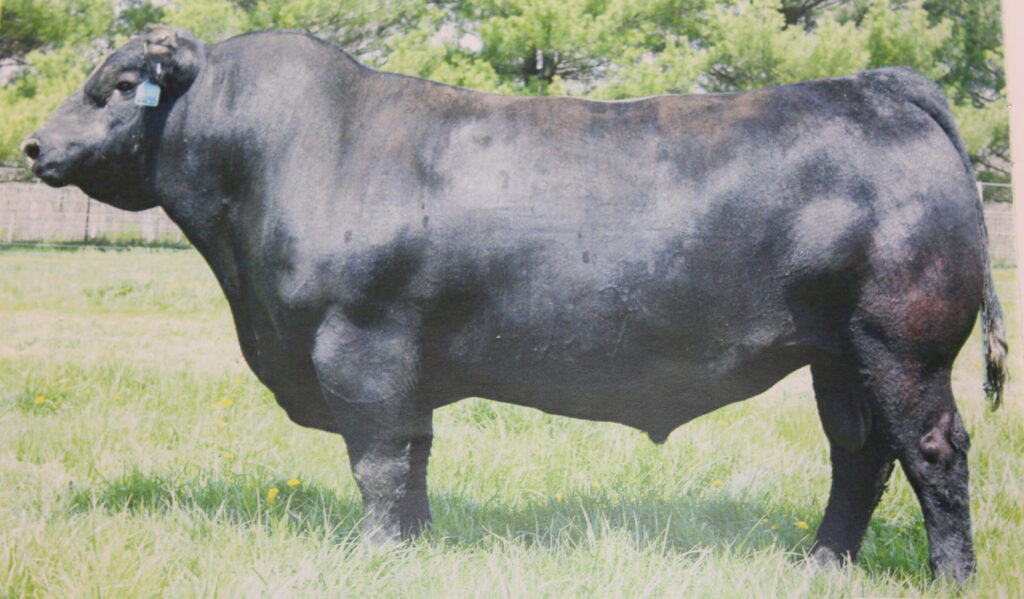 BANQUET KATOOMBA K312
(AI) (IMP AUS)
Herdbook No. AUVONK312
At the 2016 Banquet Autumn sale, K312 was cataloged at Lot 72 out of some 100 bulls for sale. As a 17 month bull he stood out from the crowd, had very acceptable figures across the board and a tremendous muscle pattern for a young bull. He subsequently topped the sale at $21,000. We negotiated the importation of 200 straws of semen to NZ and then used him only on mixed aged cows. His calves came so easily that last year we only used him on yearling heifers and had a tremendous calving with them. His calves come very easily and then grow as you will see with his limited progeny in this sale. Comparing his figures from last year, his calving ease has improved, his birth has dropped, his growth has dropped marginally but is still good, scrotal gone up, and his carcass data is much the same with marbling up. Indexes have improved as more data is submitted.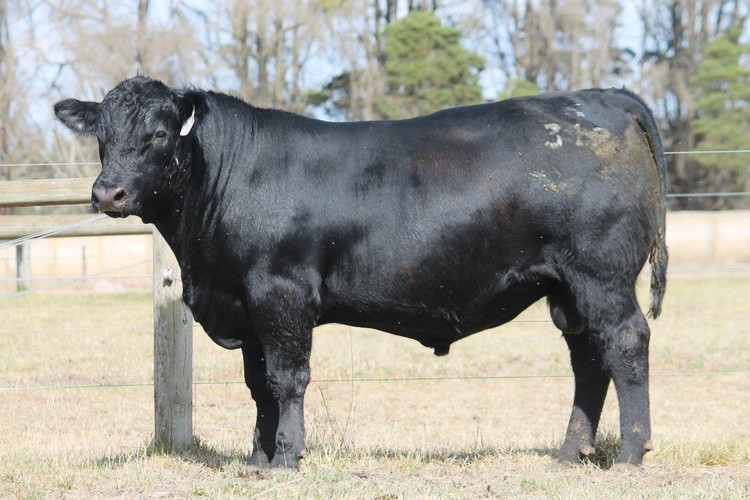 ASCOT HALLMARK H147
(IMP AUS)
Herdbook No. AUQQFH147
Born in 2012 this remarkable sire took Australia by storm at Rockhampton in Queensland in 2015. He was shifted to Victoria for Semen collection but couldn't be collected at that stage. Over time it came right and now he produces top quality semen. Neil & Rod Kjestrup managed to obtain the N2 semen rights for a year and let me purchase 20 straws of semen, the progeny of which you see before you now. Hallmark developed into a key sire at Millah Murrah and Ascot, among others, for his ability to transmit outstanding length and overall dimension whilst improving structure at the same time…. not an easy combination to achieve. He is a remarkable sire for the reliability of his progeny outcomes, but perhaps his greatest legacy will be the females he leaves. They were the highlight group of females sold at Millah Murrah female sale where 27 females sold to an incredible average of $14,500. They were like widgets on a production line for their consistency and reliability of type. I viewed Hallmark at Ascot in 2019 with his mother and was very impressed by them both. His performance data rewrites the ledger somewhat and matches the animals he breeds.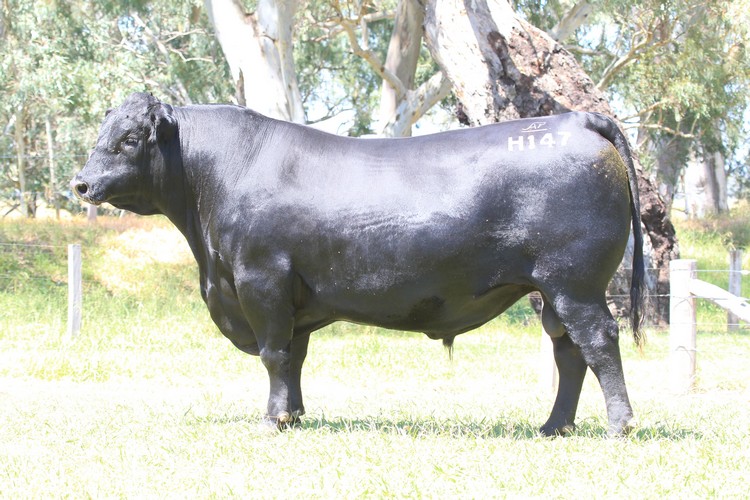 MERCHISTON
WORLDWIDE 775
Herdbook No. 14738016775
775 was used as a yearling and then sold in our 2018 sale to Steve Rainey. His progeny are big strong cattle that command a presence as his growth and weight figures would suggest. Out of a good old cow in Blackbird 1013 he has seven sons in the sale.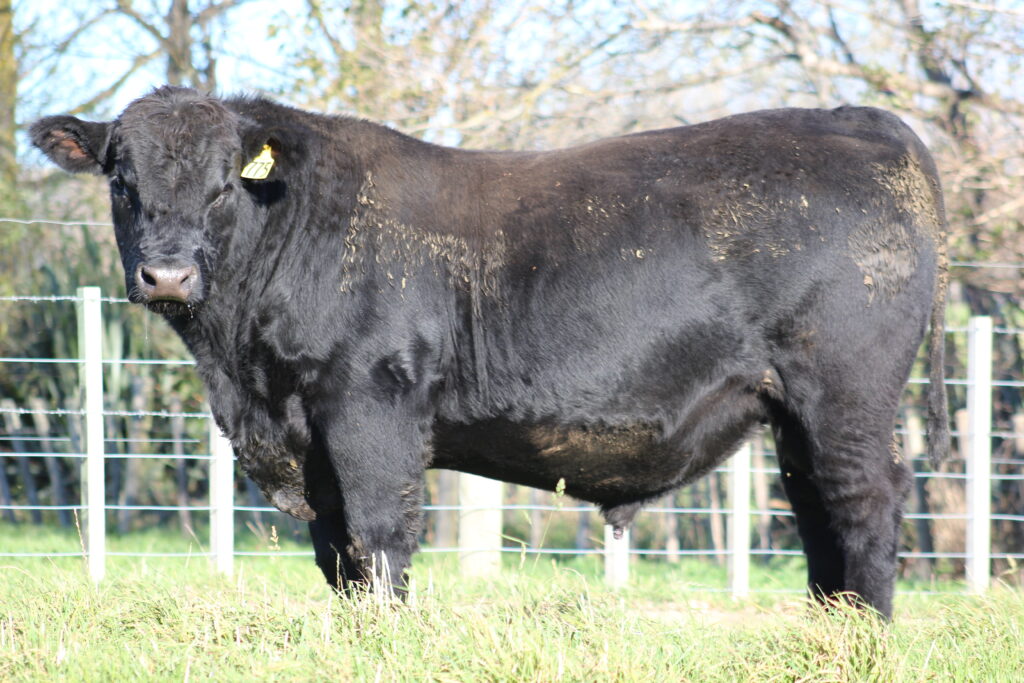 MERCHISTON
STOCKMARK 844
Herdbook No. 14738016844
This bull was sold in our 2017 sale as Lot 3 after being used as a yearling on 30 cows. He was a big ugly duckling but a 'real' breeding bull out of our top Jodie cow family. By Stoker 350 and having S. Chisum 6175 as the sire of the dam out of Jodie 772, it had to work – the result – nine sons in the sale and one in the Angus NZ BE Unit. His progeny have been heavier at birth but strong calves that get up and going with no calving difficulty. 844's figures reflect the type of bull he is with plenty of growth, good milk, big scrotal, good carcass weight, with a large EMA and breed average fats. A lot to like about these cattle.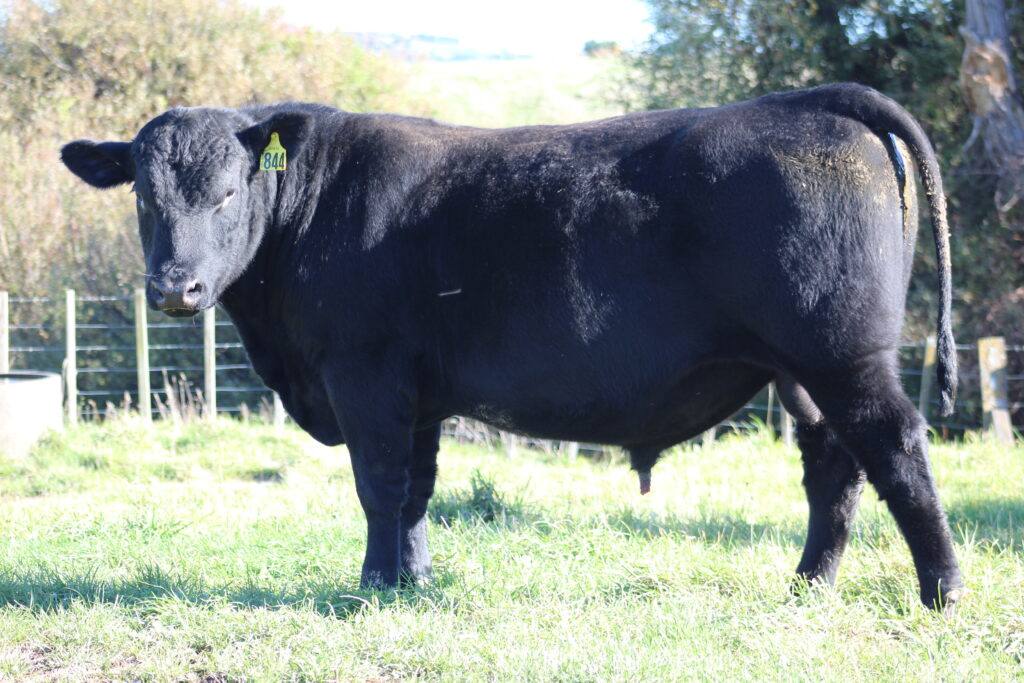 MERCHISTON
STOCKMARK 811
Herdbook No. 14738016811
Stockmark 811 was also used as a yearling and then sold as Lot 1 in our 2018 sale. By Stoker 350 out of our top Forona cow family, this guy had a low birth weight and tremendous calving ease yet being breed average for growth. It made absolute sense to use him as a backup bull on yearling heifers which we did but we only got 10 progeny in this role. He was a personal favorite at the time, having only one son in the sale this year.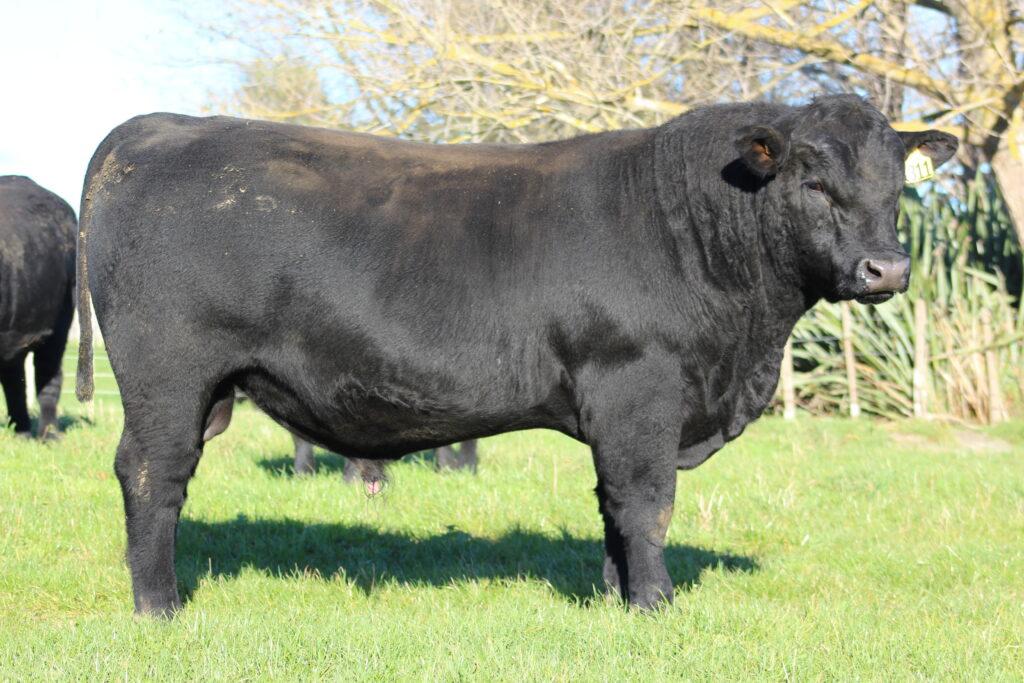 KAYJAY
FREEDOM L59
Herdbook No. 13516015L59
Purchased from KayJay stud in 2017 as a backup bull. His sire Atahua Freedom 609 was a bull that I tried to purchase at the Atahua sale in 2017, the next best thing was to buy a son. He has only been used in a limited capacity throughout his tenure here. His EBV's do not reflect the goals of this stud so have only been used limitedly. He has four sons in the sale. 
RANGATIRA 14-145
Herdbook No. 15819014145
Purchased at the 2016 Rangitira sale, he was a well-balanced bull with a phenotype and soundness I was looking for. Although he was one of the higher scanning bulls for IMF this EBV has gone down somewhat which has been disappointing, however his EMA has risen. He was used in a backup role in the herd and has only one son in this sale.